The Game
Quantum Bridges - An open world space exploration RPG for Virtual Reality.
Quantum Bridges is an open world RPG set in a large fully explorable galaxy. Taking players on a journey across space and time, they get to meet other players, NPCs and interact with whole civilisations in order to change the future. They will manage and build their space ship, get their crew and be a force for good. Or evil if they wish.
A well balanced ship is a key to success in Quantum Bridges. The player can extend it using modules such as reactors and weapons, various drives and modules for the crew, like living quarters, a sick bay and others. The ship is fully explorable by the player and the players can visit each other.
About Redshifted Ltd
Quantum Bridges is developed by a small team based in London, UK. Before Quantum Bridges, we worked in research of VR tech, industrial design and various design productions.
Logos
Quantum Bridges



Redshifted
Key art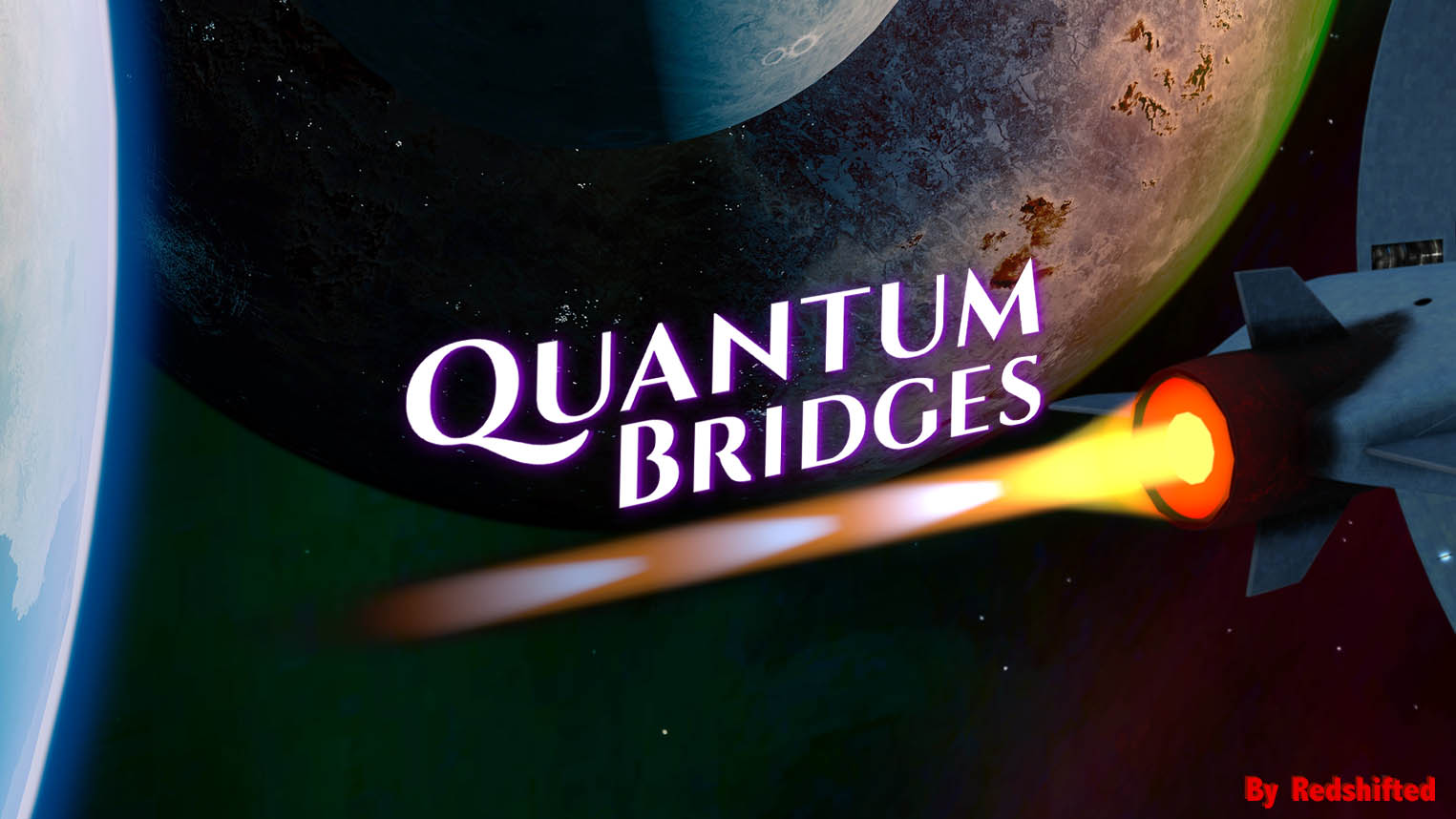 Screenshots
Please see the official screenshots in media.